Get Regularly Scheduled Cleaning Services To Increase Comfort In Your Home.
Imagine staying in a clean and fresh-smelling home each day? How interesting would it be to see dust-free surfaces and sparkling appliances? Everyone loves living in a clean place.
But lack of enough time and the right cleaning materials make many people stay in a dirty environment, which can cause health issues.
With Maids In Apron, you'll live in a healthy home, and you will not have worries about last-minutes cleaning when a guest comes in.
We provide recurring cleaning services to ensure that everyone lives in a healthy environment.
We service the whole of Louisville, Goshen, Prospect, Crestwood, and LaGrange to prevent germs and bacteria. Regardless of the size of your home, we will offer eco-friendly floor-to-ceiling cleaning routines.
We Go Beyond Our Customers' Expectations.
Having a busy life doesn't mean that you should live in a dirty home. Luckily, the recurring cleaning services will allow you to have peace of mind and quality time with your family.
Also, you can engage in things that you love doing most. Allow our experts to deep clean your house and remove build-ups in places such as the kitchen and bathroom.
When you hire monthly cleaning, weekly cleaning, and bi-weekly cleaning services, your home will be more peaceful, and you will have peace of mind knowing that cleaning will be done at regular intervals.
When people hear about cleaning services, they think about a quick wipe of windows, doors, and floors. But at Maids In Apron, we go above our customers' expectations.
We deep clean every inch of the house. The solutions we use are non-toxic. With this, you'll be sure that your family will be safe.
We Handle Cleaning Projects Such As:
Does your bedroom feel a little fresh? Does your kitchen contain molds or unwanted insects? Our cleaning ladies provide various services such as mattress vacuuming, oven cleaning, counter cleaning, and refrigerator cleaning.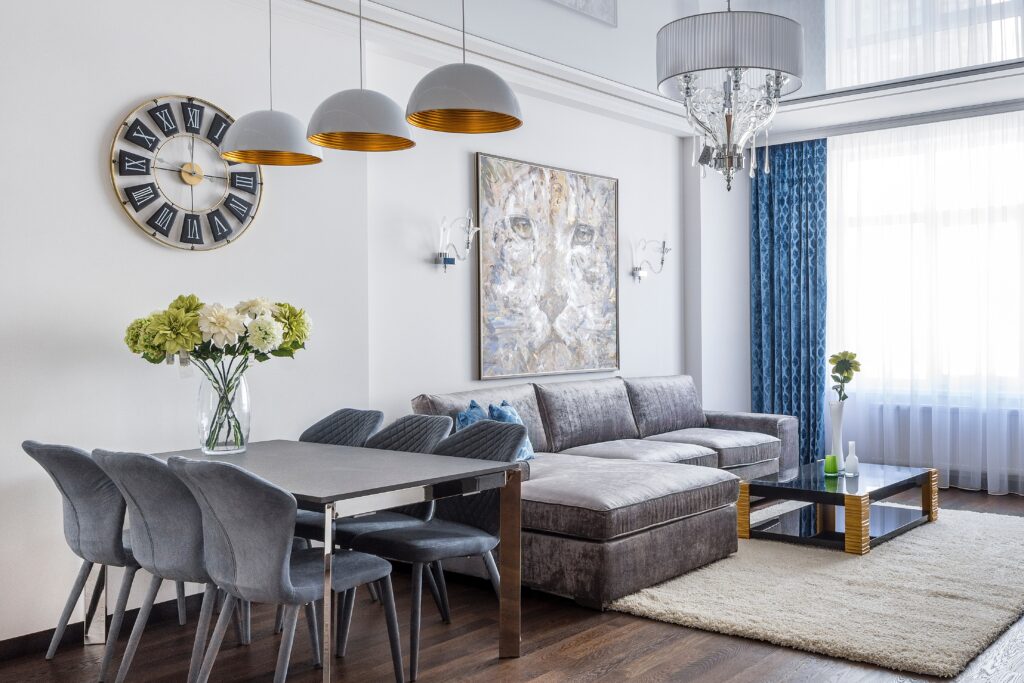 Our Cleaning Services Include:
Our experience and knowledge make our recurring cleaning services count. Our pros will help to remove mold, dust, and pet dander and hair. They use HEPA filter vacuums to capture up to 99 percent of dust, bacteria, and other pollutants.
If you are looking for a local house cleaning service, Maids In Apron is a good solution. We are a licensed and insured company. This means that we conduct our business responsibly, and any damage to your home will be covered.
With Maids In Apron, you'll get more than just the standard cleaning services. We offer:
Professional cleaning services
Our cleaning pros are well-trained and use the right cleaning equipment and chemicals. They use microfiber materials and vacuums with HEPA filtration to eliminate dust and germs.
Reliable services
We use a tracker system to confirm the completion of every task on our list. We then follow up to ensure that the cleaning has been done to your satisfaction.
Do you want your house to stay clean and fresh regularly? If yes, contact Maids In Apron. We are confident that we provide the best recurring cleaning services.
We know the equipment and methods to use to clean safely and quickly. We understand the importance of building trust with our clients. That's why we make sure that you get the same cleaner each time so you can trust the familiarity.