Cleaning the living room the right way
When you enter your home, the living room greets you. It's a place to unwind after a long day and entertain friends and family. Some homes feature traditional living rooms, while others have a family room, playroom, or television.
Whatever you intend to do with this room, keeping it comfortable and inviting is critical to getting the most out of it. As a result, you should pay special attention to it when you're tidying up.
If your living room could use a good cleaning, these three simple suggestions will have it looking and feeling brand new!
The following cleaning items are required:
A laundry container for misplaced belongings
Trash sacks
A bag for recycling
Microfiber cloths, both flatweave and regular weave
A multipurpose cleaner
A vacuum with a brush attachment
Decluttering is the first wave
The primary thing you should do is clear all the clutter in your space. Clutter is everything you haven't used in a long time for many reasons. Work your way clockwise around the room, putting everything that doesn't belong in the washing basket, tossing away garbage or recycling, and overall cleaning it up. Then, to make the room appear more orderly, arrange everything parallel and perpendicular.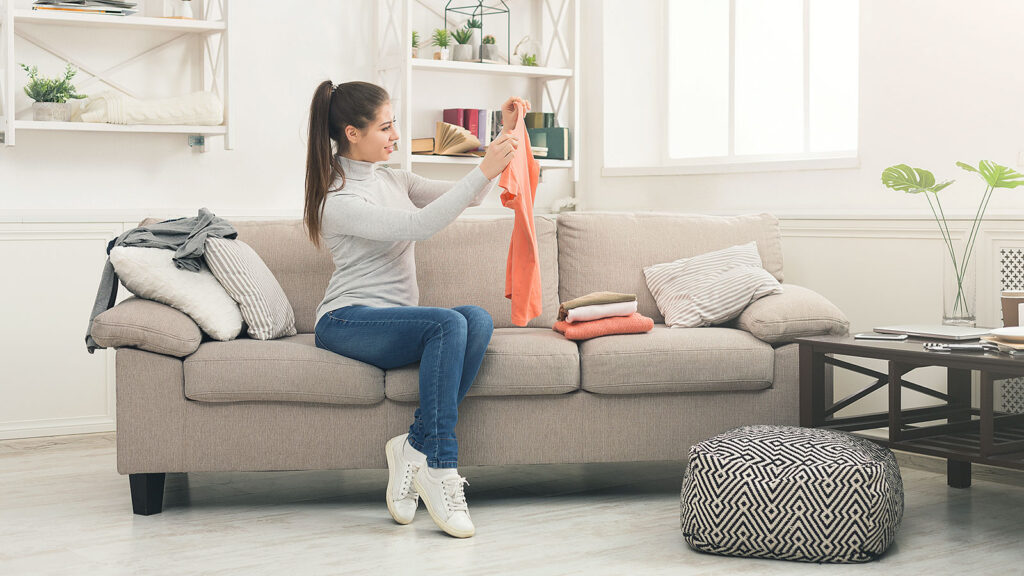 Second Wave: Cleaning
Dust and filth may quickly detract from the beauty of living space. If you run your fingers across the side table, table lamp, or center table, you will see a heavy layer of dust. Dusting and cleaning are necessary for optimum room hygiene and should be done daily.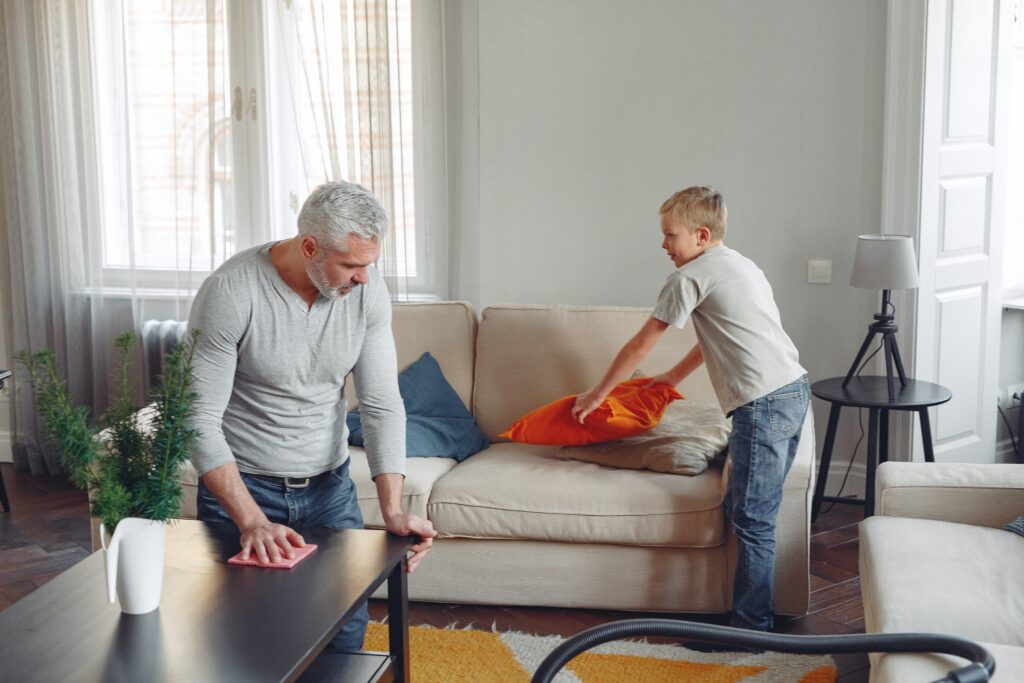 As a result, you should dust, polish, disinfect, and clean everything down. Again, work your way clockwise around the room, from top to bottom, to ensure you don't miss anything. To clean the TV, use a flat weave microfiber cloth and a small liquid. You are not obliged to clean everything during this cleaning, but if something appears to be dirty, now is the time to clean it!
Vacuuming is the third wave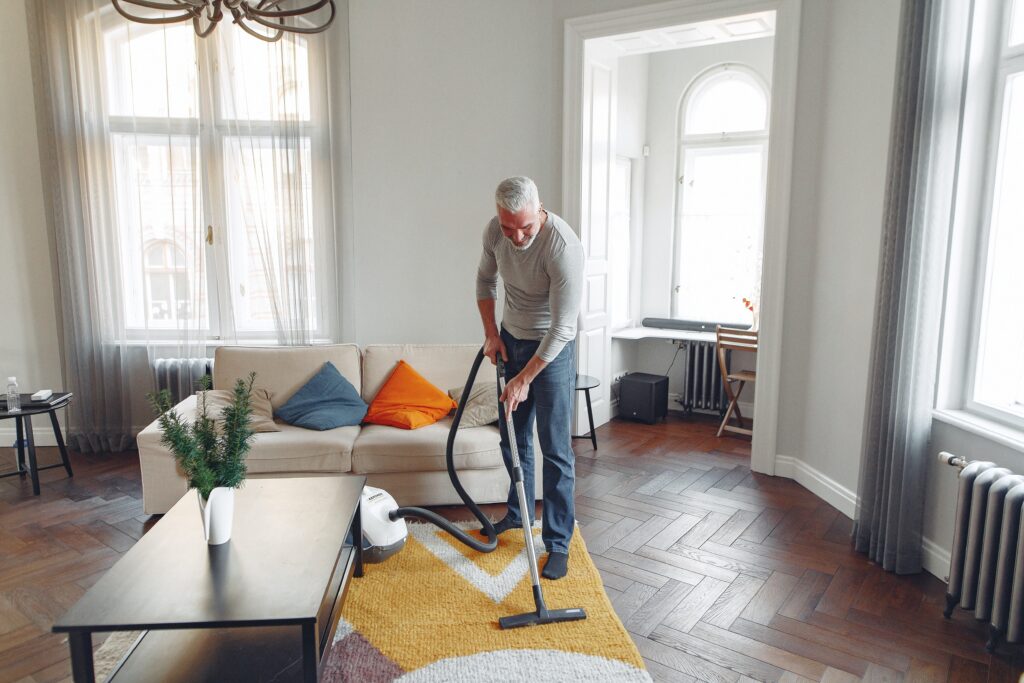 Using a vacuum can assist in keeping allergens under control and from spreading across the room. To get started, vacuum your pillows first. Now is the time if you haven't done your upholstery in a while.
After vacuuming the pillows, fluff them and place them back where they belong. Move heavy items out of the way of the vacuum as you prepare to clean the carpet. First, divide the space into three areas and vacuum in a W pattern from left to right.
These are just a few of our living room cleaning recommendations. Are you feeling motivated to clean your living room with these suggestions? Why not clean your entire house? If you're looking for a local company that offers home cleaning services in Louisville, KY, go no further than Maids in Apron! Call us today, and we'll take care of everything!