Most of us have struggled to look around our house and be uninspired by its interior at some point. A few trends may have failed to excite you, or your favorite wall color may now appear drab or out of date.
When you use a lot of time at home, the little things matter. Simple but effective changes can give your home a much-needed facelift. Fortunately, you can make several interior updates that will make a big difference without taking much time or money. If you desire to fall in love with your home all over again, complete the following interior updates!
Give Your Walls Some Love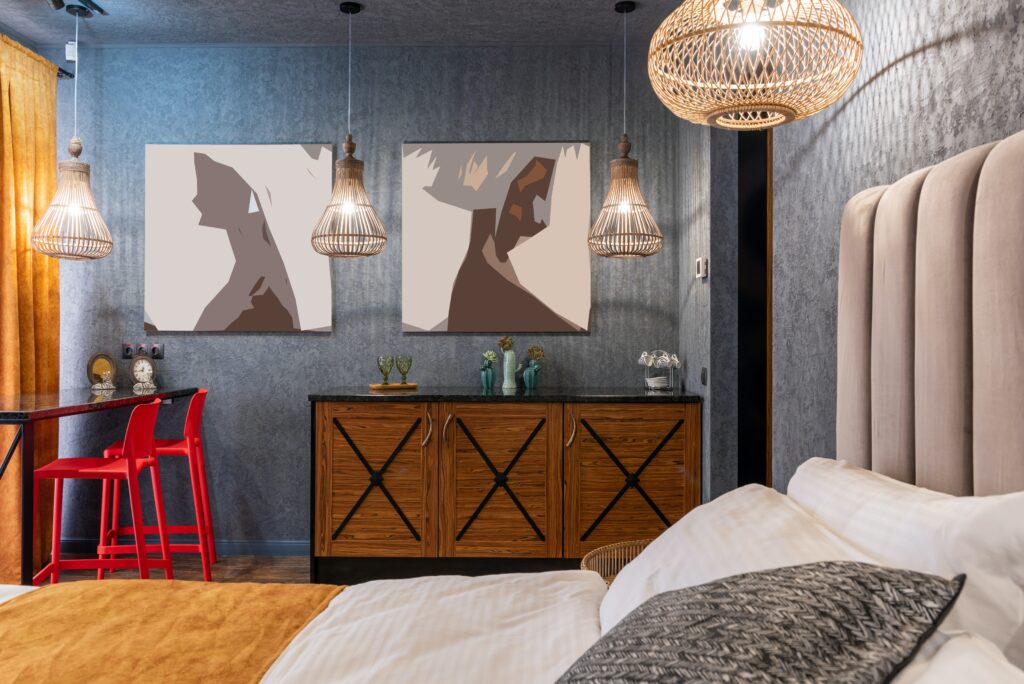 A statement wall in the bedroom, living room, dining room, or kitchen is easy to transform your space with little effort, but that's not the only way. Your walls are also brimming with inspiring possibilities. Consider a fun pattern, or make a whole gallery wall and experiment with a new paint shade that complements the comfort of your decor. There are also many beautiful removable wallpaper options available that you can use without spending lots of money.
Many people fail to recognize how vital wall art is in a home's design. Wall art doesn't have to be something you'd find in a stuffy gallery; there are canvas reprints for every taste and budget. If you're on a budget, consider smaller art frames. Remember that art is a powerful refresher.
Go Green!
Nothing makes your living space look better than a few well-placed plants. When you bring the outside in, houseplants can help improve the air inside and add a natural look that can be both relaxing and energizing. You don't need to have a green thumb to add plants to a room; look for ones that can thrive in your home's weather. If you don't want to spend a lot of time caring for your plants, there are some that you probably can't kill. You should think about how much sunlight the room gets if the plants are safe for pets or kids and how often they need to be watered.
Houseplants do more than add greenery to a room. These living organisms associate with your body, mind, and home to improve your life.
Try a New Rug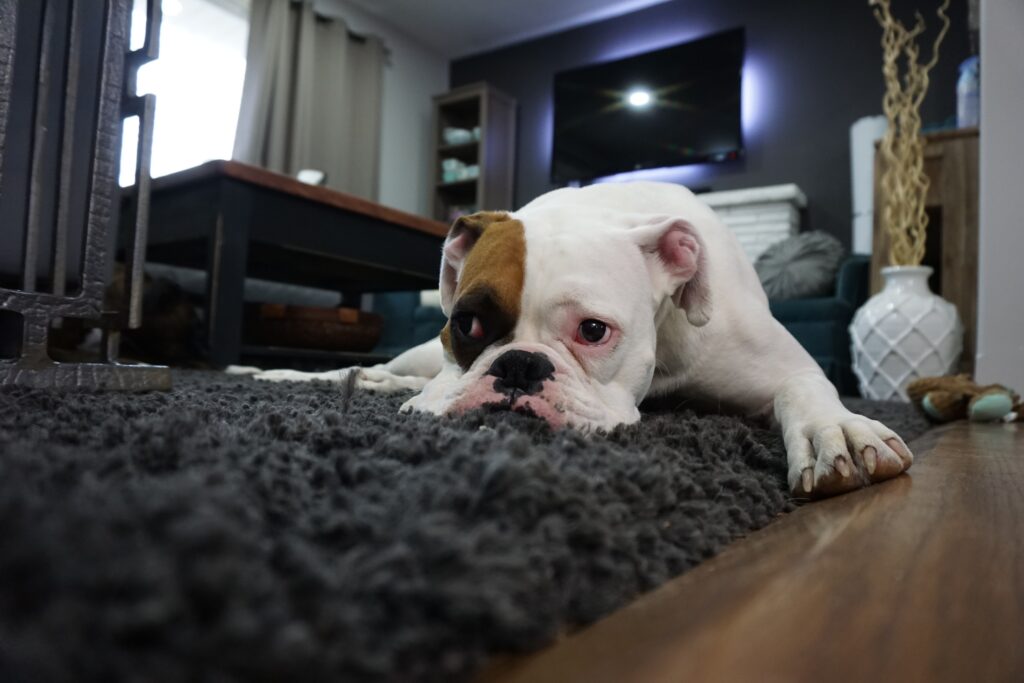 A rug can instantly transform any room. A rug can not only improve the appearance and mood of a room, but they also have several practical benefits, such as warming your home and reducing noise.
Rugs are usually thought of as a way to improve the look of one's home. This is understandable because rugs are available in every color, design, material, and shape. A patterned rug serves as a focal point for the room's décor. A rug in the right shade can help to coordinate the colors of your drapes and furniture.
Give Window Treatments an Update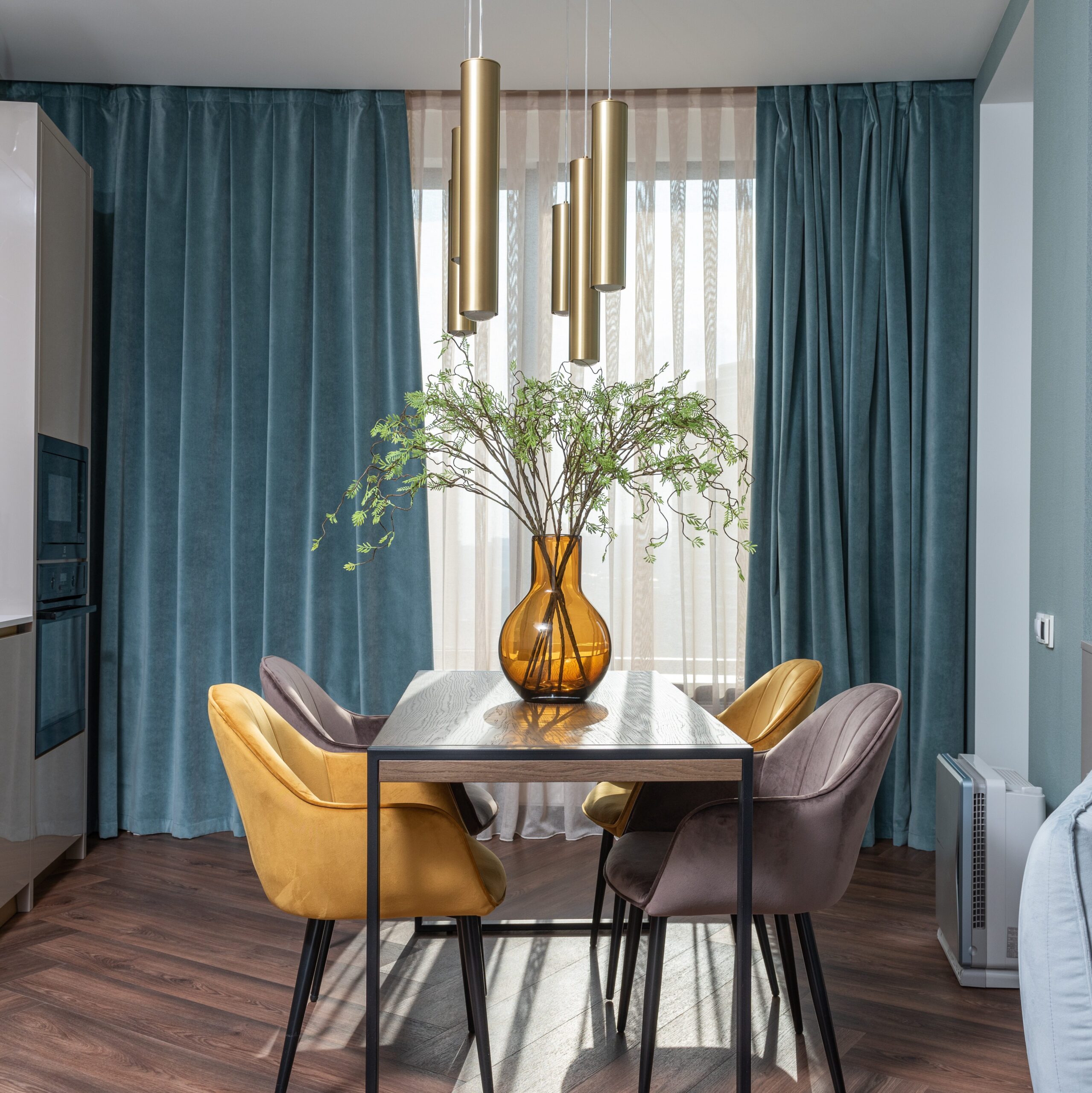 You may believe it is time to replace those old curtains. Still, you can update those window treatments to make them modern again with a bit of imagination. If your room is a photograph, your window treatments are the frame, so changing them out is a fast and straightforward way to update the look of your space. Furthermore, the possibilities are limitless. You can go with sheer flowy curtains, a set of roman blinds, or a combination of the two for a stunning window treatment setup.
Renew Accent Pieces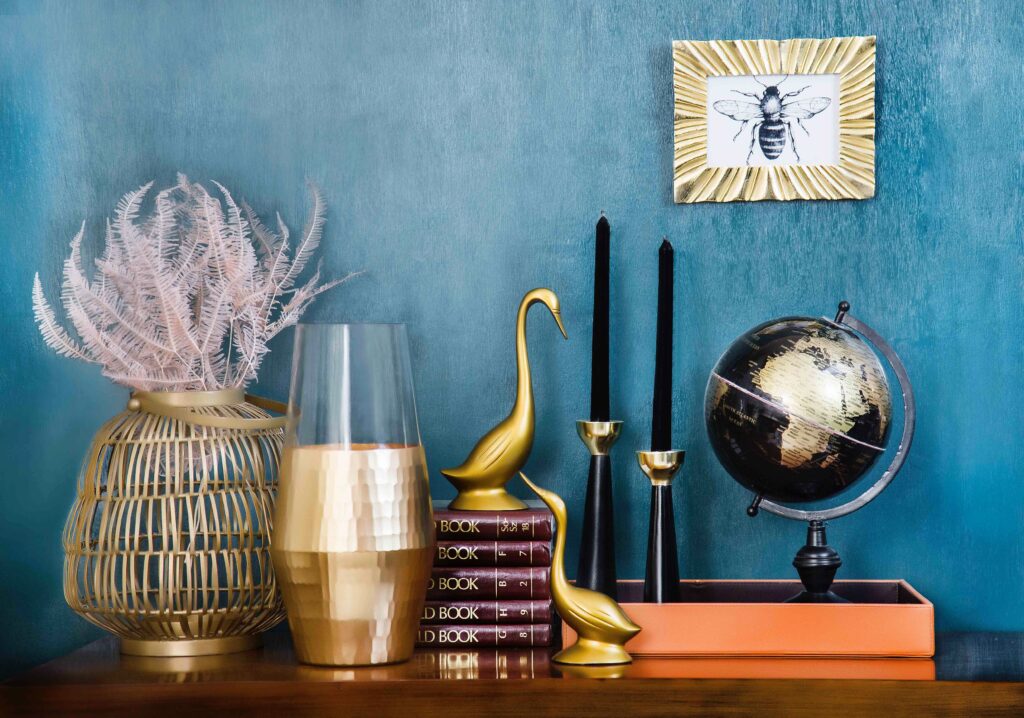 Changing out accent pieces is a simple way to refresh a room. Replace the throw pillows and blankets in your living room with new ones in a different color or print. Try out a new lamp or a new piece of art. Replace old candles with fresh, seasonal blooms and scents. The listing could go on, but there are plenty of inexpensive decor ideas that look expensive, such as these.
Hardware Makeover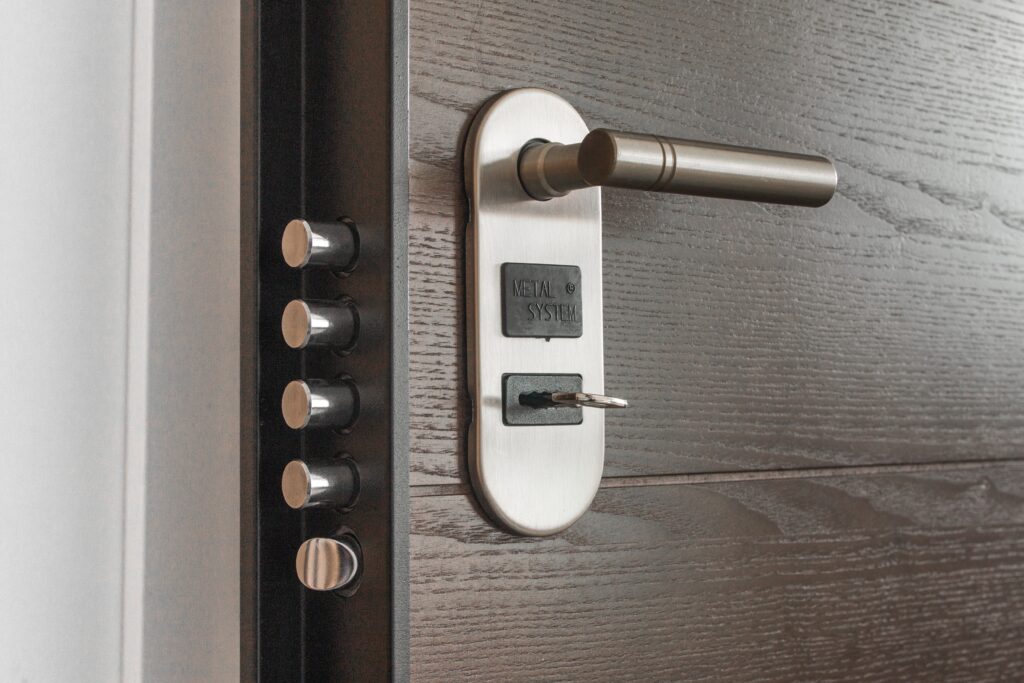 It's incredible how much a new faucet, appliance, or even door handle hardware can improve your aesthetic. And your options are both limitless and affordable. You can combine trendy brass pulls and matching faucet patterned ceramic knobs in place of standard draws. You can also mix and match your metals to create layers of visual intrigue. As stated, the possibilities are limitless.
Rearrange the Furniture in your Home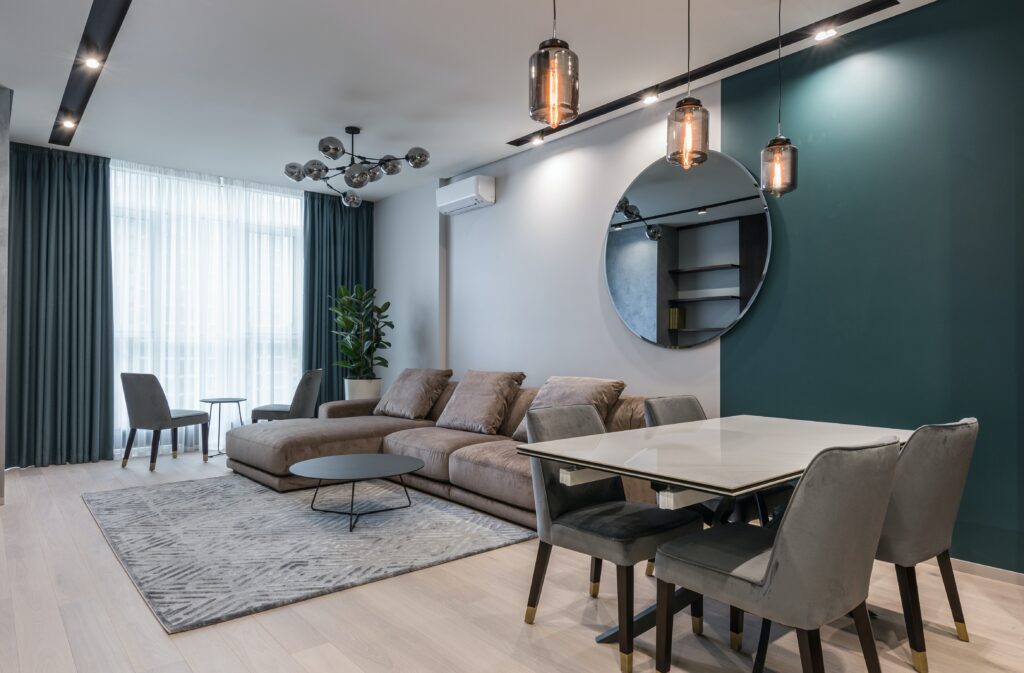 Moving things around in the living room, bedroom, or even the dining room is a terrific way to renew any space without spending a dime. Sometimes rearranging furniture is all that is required to revitalize an area. Use an open bookshelf as a room divider, or move the couch away from the wall for a different seating arrangement. Opening up the space or simply repurposing it can feel like a new room. Yet, be wary of the incorrect ways you're arranging your furniture.
Transfer Display Items to a New Location
When was the last chance you reorganized your collectibles? Take a look around the room to see if you can reorganize your display items. Rearranging framed photos, vases, and candles in different locations can help a room feel like a completely different space. Also, think about whether you no longer want anything on display.
Consider Redesigning Your Coffee Table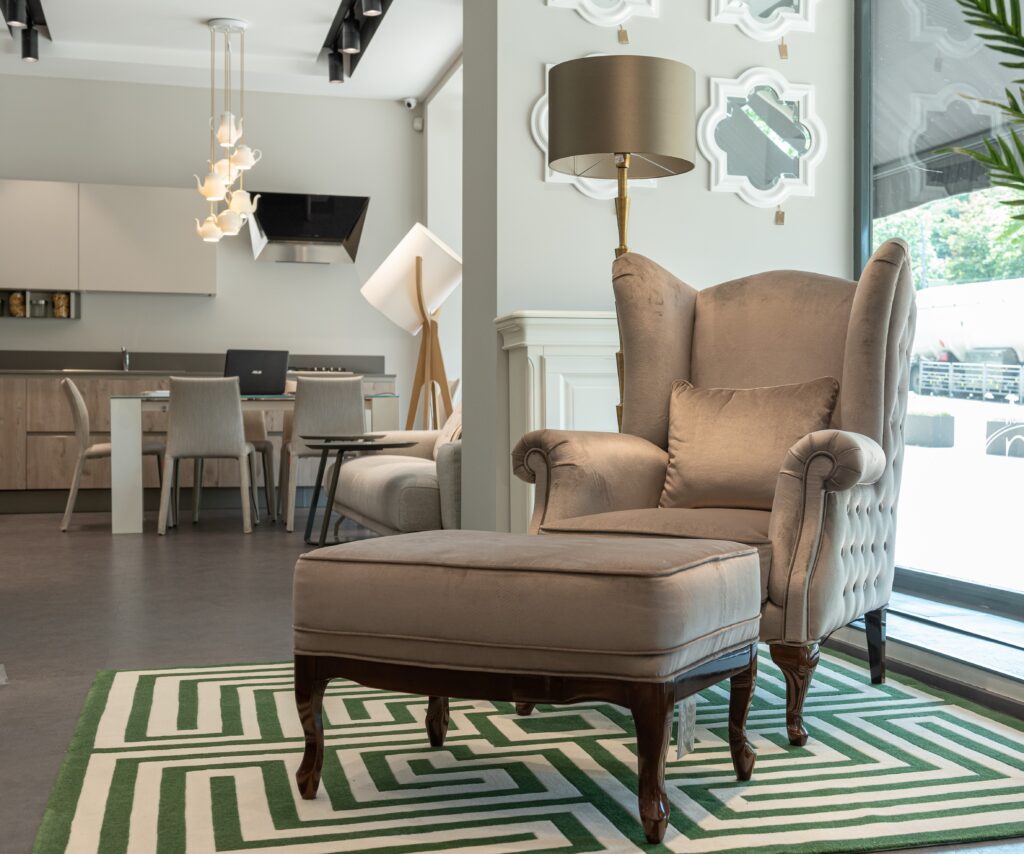 The coffee table is one of the typical noticeable features of the living room. It is the focal point of every living room, and updating its appearance can breathe new life into your space. Styling your coffee table is a simple and inexpensive way to update your home, especially if you plan to entertain guests!
A coffee table can also be a repurposed accent table, and your space will benefit from it. Consider alternatives to a traditional coffee table: a storage ottoman, two or three nesting tables, a cocktail ottoman, a bench, or a side table can all be used in place of the more familiar design.
Replace Your Throw Pillows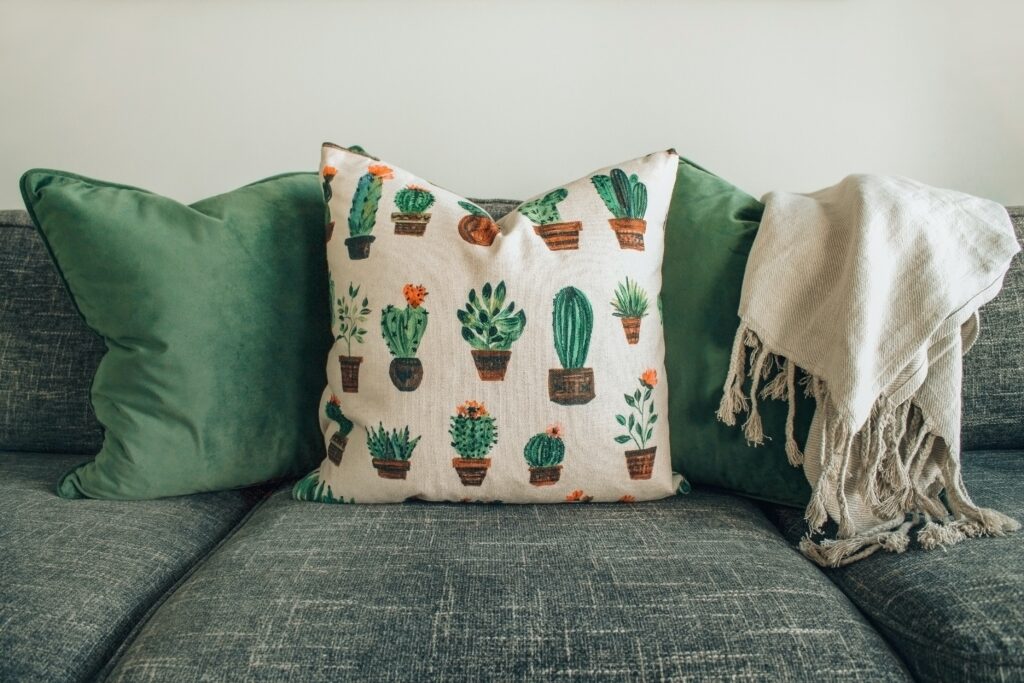 Throw pillows are similar to make-up for your living room. Depending on your desire and the season, you can change them up, and the effect is nothing short of transformative.
Do you want to know a pro tip? The accent pillows that come with a sofa aren't meant to be permanent. Change them out (but don't throw them away) for new ones, keeping the old ones in storage. Switch them back every season; literally, throw a brand-new pillow on your couch. Then, the next moment you enter the room, you'll seem like you're in a completely different space, and it'll have cost you nothing.
Reconsider Your Lighting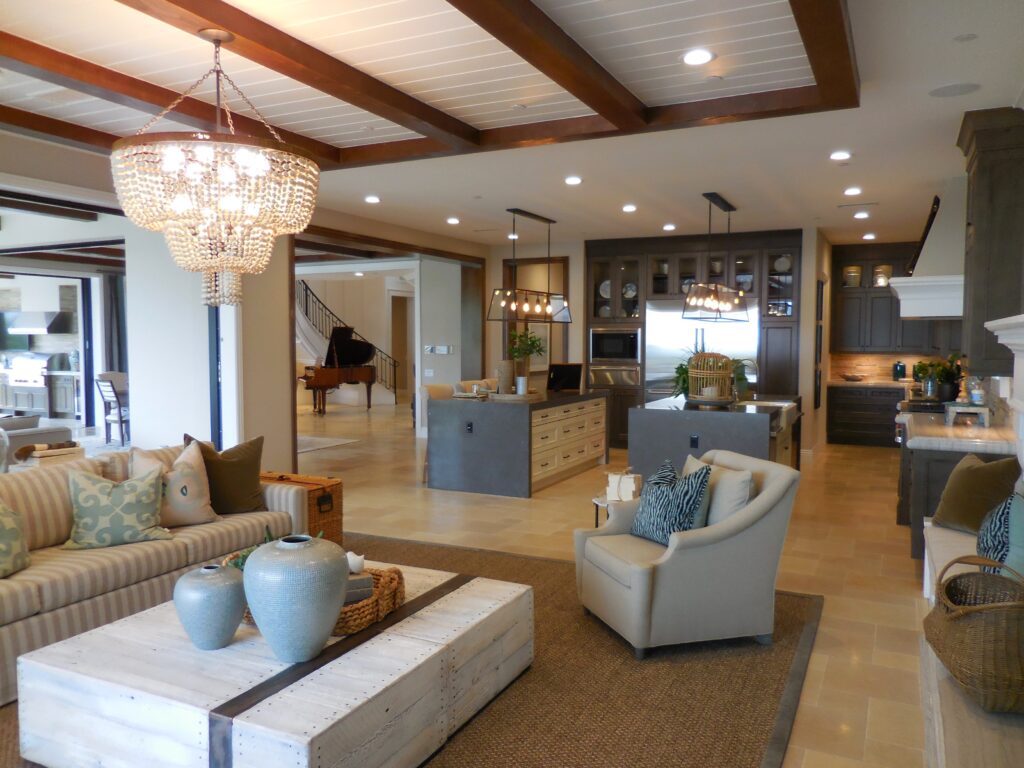 There is no point in having a well-designed space if you can only see in the dark. In a room, the lighting is one of the most important things. It changes everything looks, including the wall color and even what kind of rug you have. That's why it's so important to plan your lighting design ahead of time and think about all the different types of lights you'll need, from reading lights above the sofa to a beautiful chandelier that lights up the whole room should be planned. It's a good idea to look for room lighting ideas that will make your space look brighter and more beautiful.
Consider Rethinking your Side Tables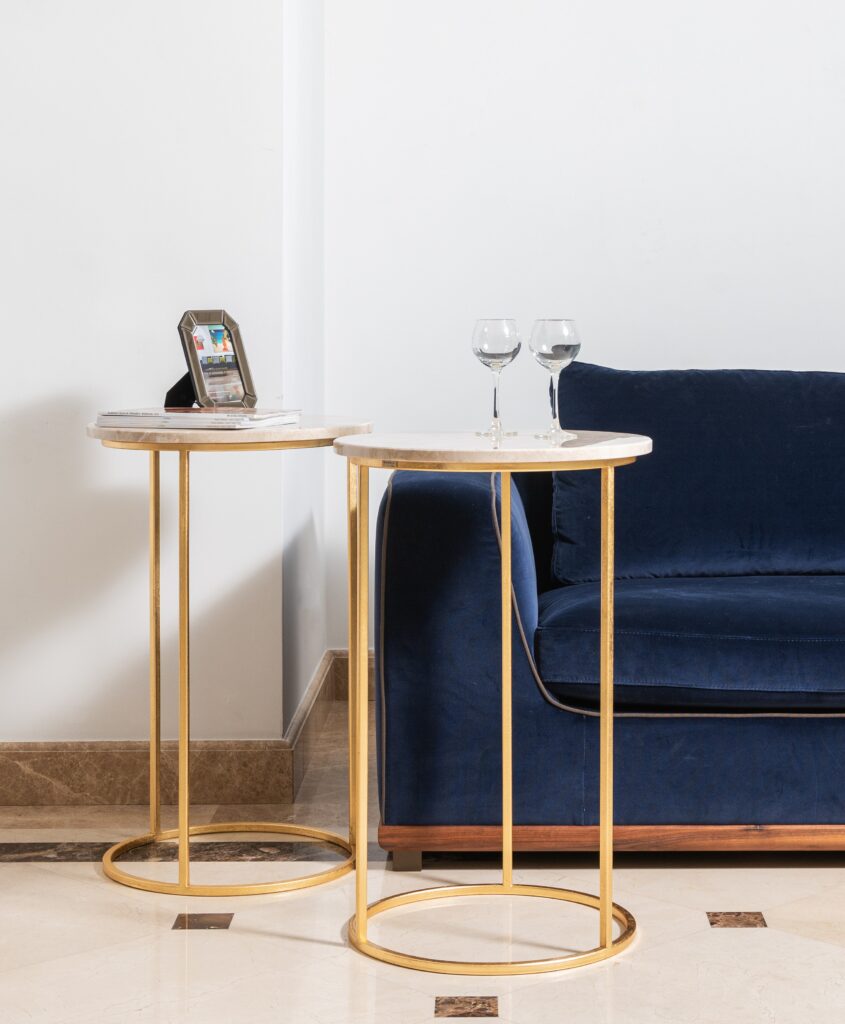 Side tables aren't just for serving food or putting books and other things on. If you bought them for that reason, you should think again. You don't have to stick with the standard four-legged wood design when it comes to side tables. You just have to think outside of the box. If you want your furniture to be different from the rest of your home, choose materials like marble, metal, or glass. You can also choose other colors like gold, white, or black and features like triangle tops or tapered legs.
Warm Up to Dining Sets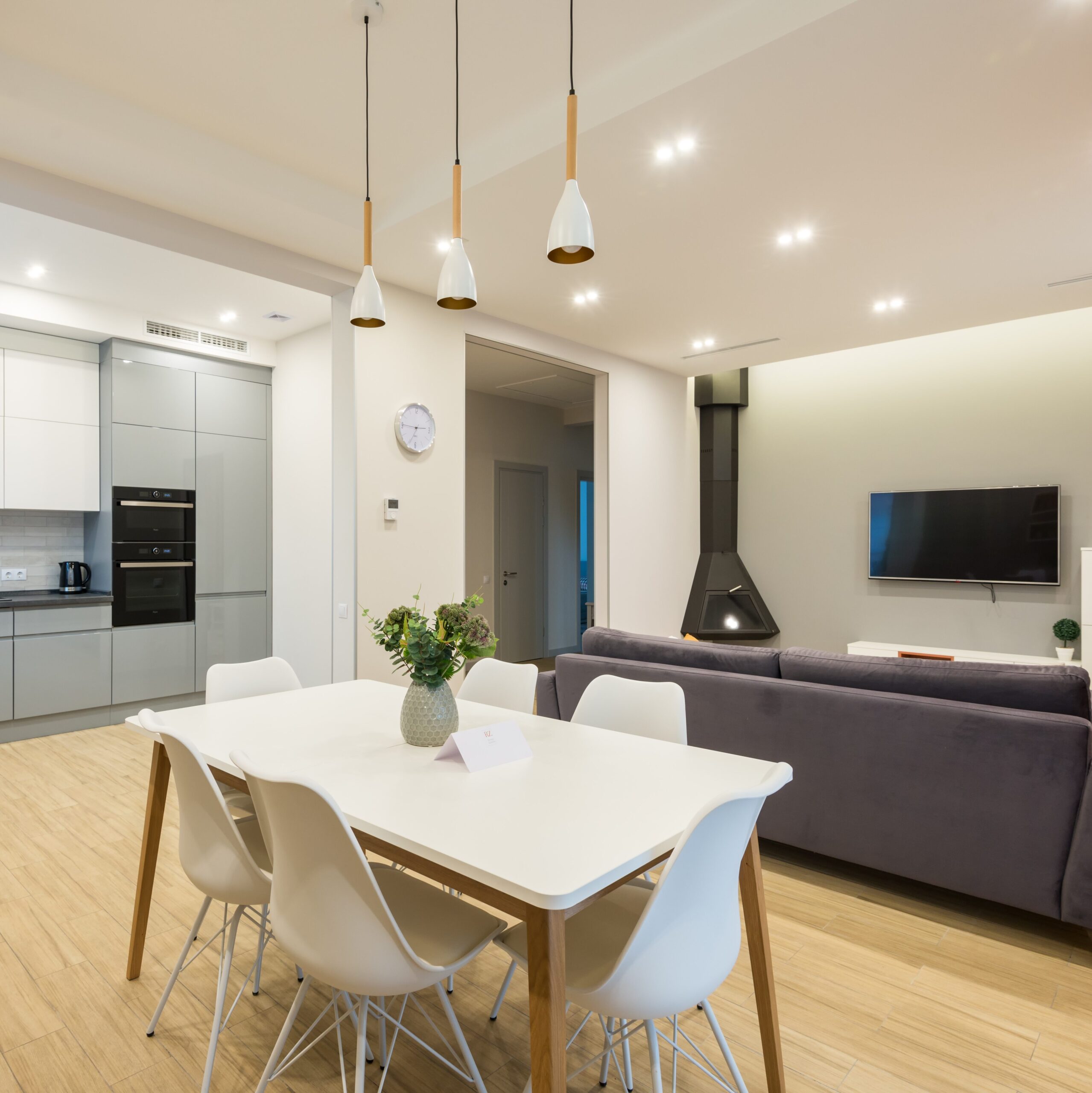 Dining rooms are unique and should serve as the focal point for entertaining and family gatherings. Whatever your taste, there is dining room decor to suit you.
Dining sets, which consist of a table and chairs with the same finishes, materials, and style, can work wonders in two ways. First, they define an area so that even if you don't have a separate dining room for eating, it appears as if you do. Second, they don't have any rules; the chairs and benches in a dining set are multifunctional pieces. They can also be used as accent seating throughout the house (not just for dining)!
Cleaning Up the Kitchen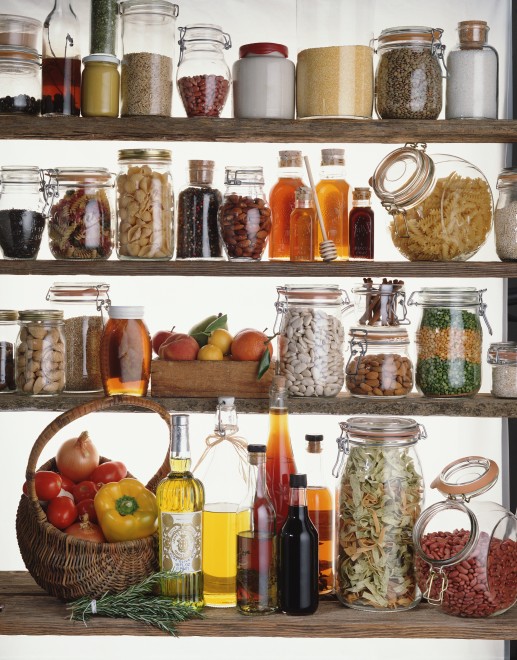 The time has come to reorganize and clean out your kitchen. Start with the pantry and try organizing it by category. Put all of your snacks in clear canisters to create a photo-shoot-ready environment. Turn your attention to your shelves next. If you have open shelving, try narrowing it down to only the essentials. At the same time, don't be afraid to bring back some fun flair, such as vintage ice buckets or lovely serving pieces.
A Relaxing Retreat in the Bedroom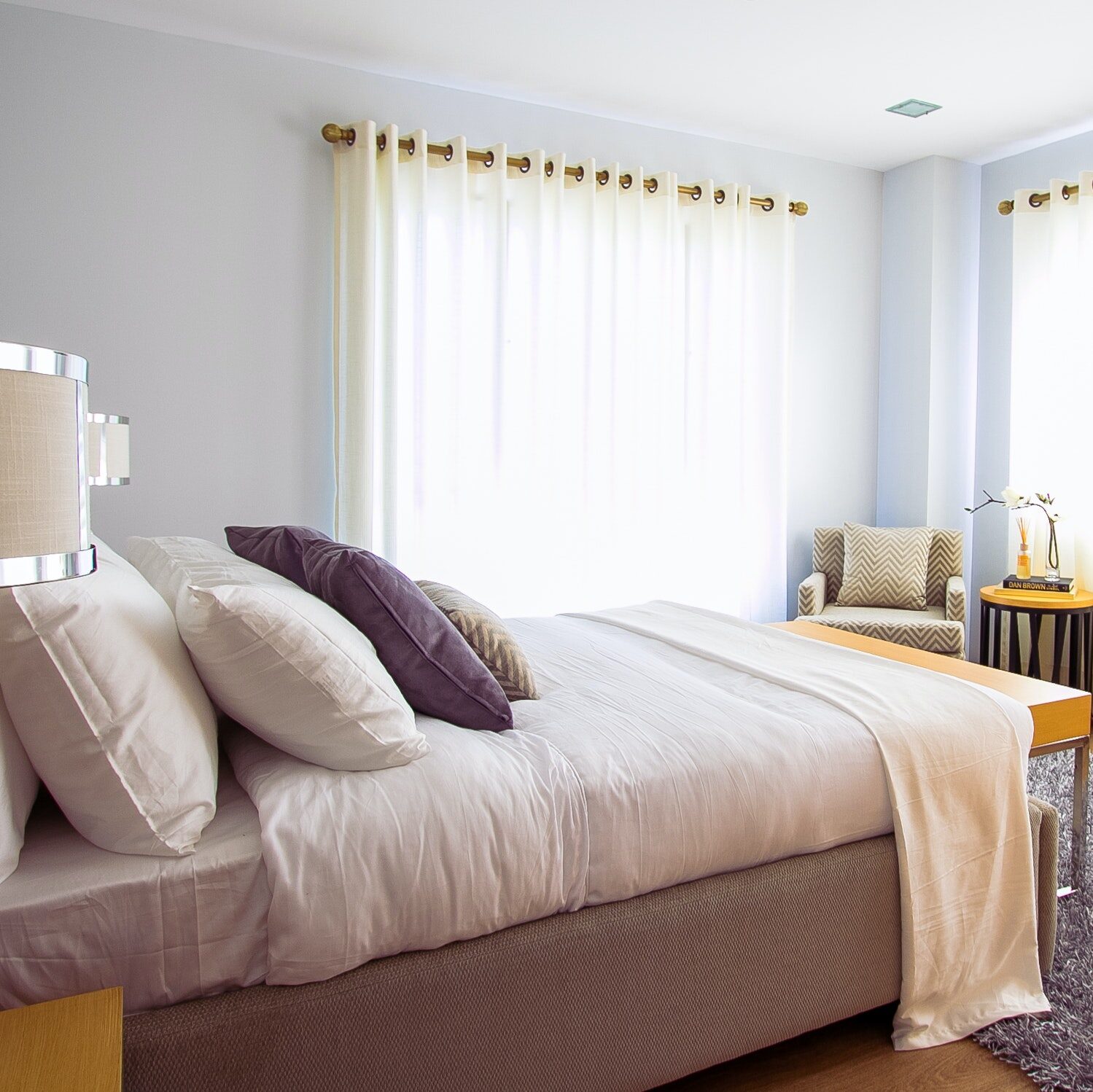 Cleaning all of your linens is the first step in transforming your bedroom into a retreat. Beddings should be changed once a week, and quilts once a month.
The bed is the main attraction in your bedroom. In other words, updating your bedding is the best way to breathe new life into your bedroom's design. The right bedding brings color, style, and comfort to the bedroom.
Blissful Bathroom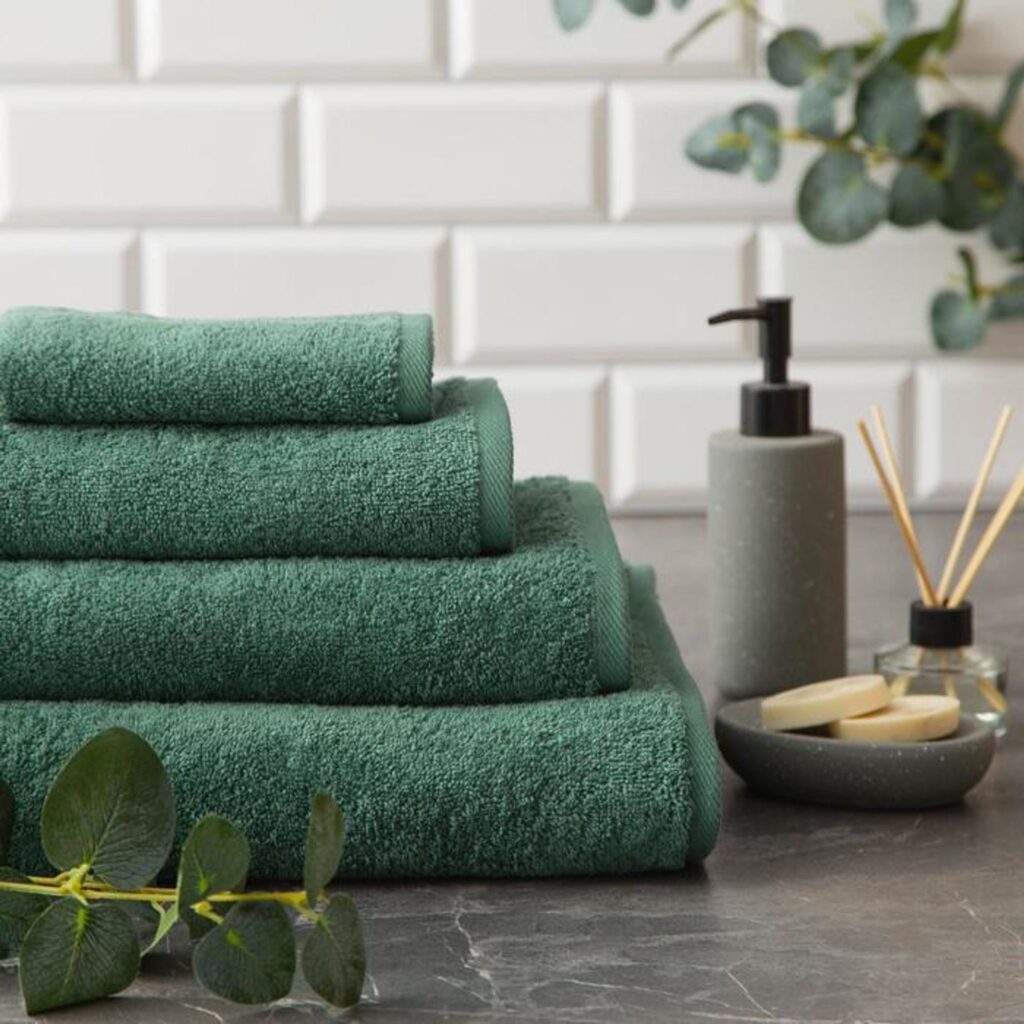 You can easily update your bathroom by purchasing new towels and shower curtains. Add some eucalyptus to your shower for a unique scent and a spa-like atmosphere.
Thankfully, refreshing the home is simple and does not need a complete overhaul. Make some of the suggestions from the list above to break up the routine and give the air a refreshing change that you can see and feel!